Egyptian and Syrian Foreign Ministers Discuss Political Settlement to Syrian Crisis in Cairo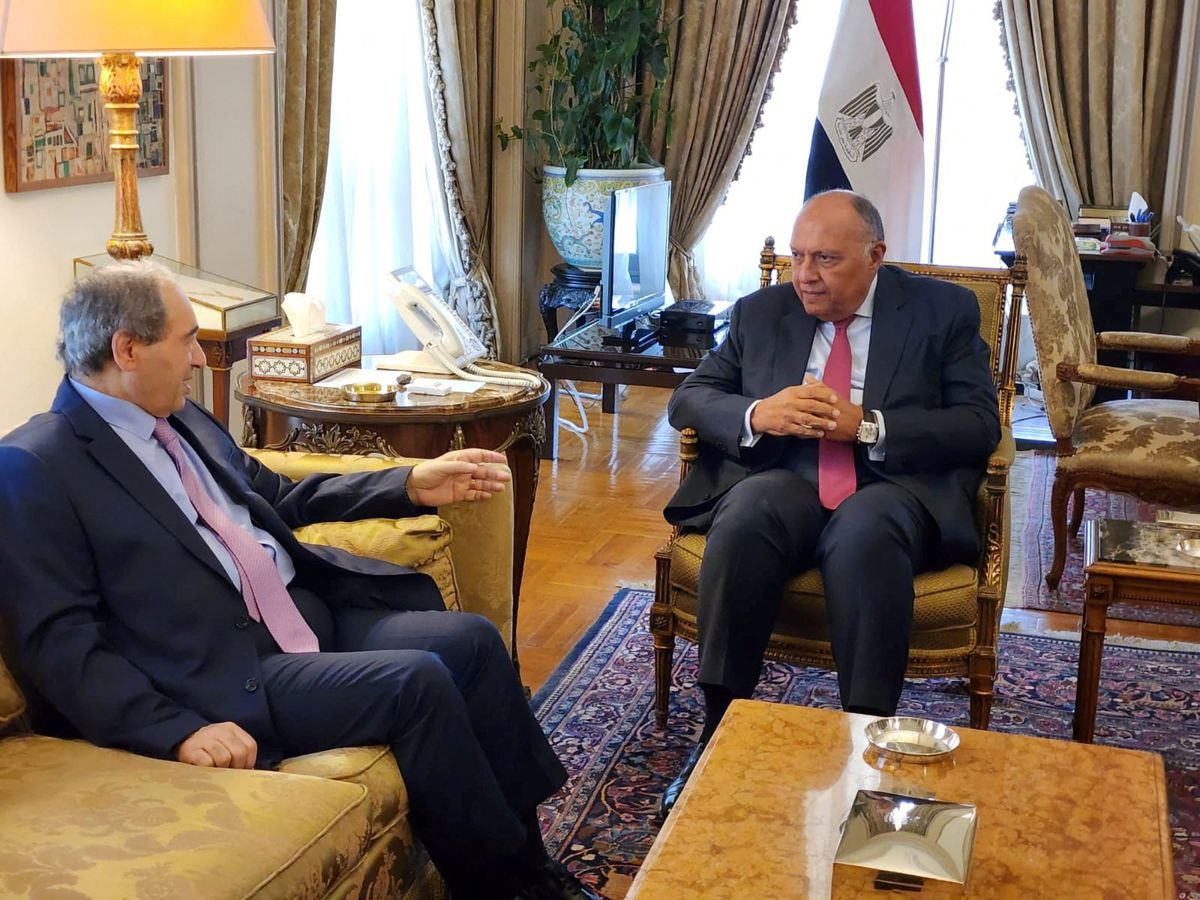 The Minister of Foreign Affairs Sameh Shoukry met with his counterpart in Syria Faisal Mekdad on Saturday, April 1, to strengthen ties between the two countries and to discuss political arrangements for the Syrian crisis.
Mekdad's trip is the first visit by a senior Syrian official to Cairo in more than a decade.
The two ministers had a face-to-face meeting, and were later joined by members of the Syrian delegation and Egyptian diplomats, discussing regional challenges and issues of mutual concern.
Shourky drew Mekdad's attention to Egypt's support for Syria to end the Syrian crisis. According to a statement from the Egyptian Ministry of Foreign Affairs, he said that the political settlement of the Syrian crisis should be achieved in accordance with the Resolutions of the United Nations Security Council
"The ministers agreed to strengthen channels of communication between the two countries at various levels during the coming phase," the statement said.
During their talks, the ministers also discussed ways to help Syrians recover from the devastating effects of the earthquake that hit Syria and Turkey on February 6.
In late February, FM Shoukry visited Damascus to express his condolences and solidarity with the Syrian people.
"The Syrian people have a special place for the Egyptian people and the purpose of this visit is, first of all, a humanitarian one, to deliver solidarity at the level of the president, the government and the citizens to the Syrian people in among this tragedy," said FM Shourky in a conference after the earthquake.
---
Subscribe to our newsletter
---