Egypt To Have Its Own Fashion Week For The First Time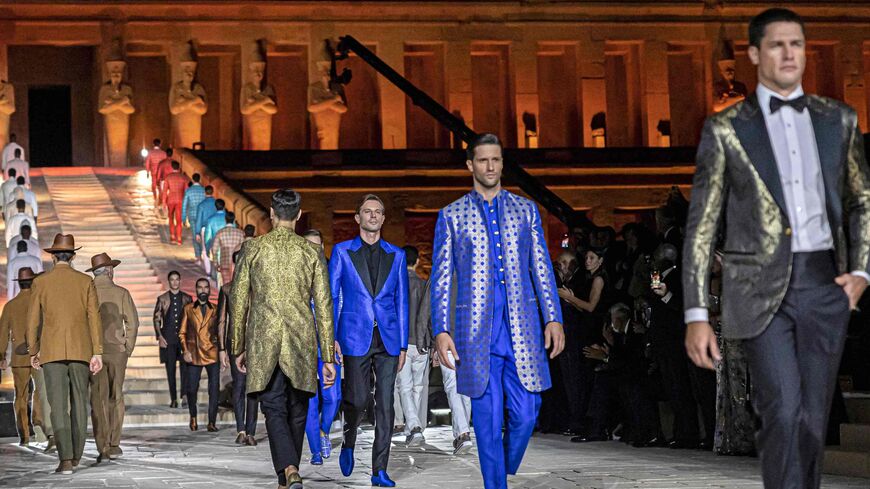 Egypt will now have its own fashion week for the first time in May, as the Egyptian Fashion and Design Council announced on Tuesday, March 21.
Under the theme "Past, Present and Future", the work of leading Egyptian designers will be shown at the Egyptian Museum in Tahrir, Cairo on the opening night of the first edition.
"The past because, of course, our designers should be inspired by our culture, by our heritage," said Susan Sabet, co-founder of the Egyptian Fashion and Design Council, at a press conference in Cairo to launch the to announce an event.
"Today, because we live in the present and we are very aware of what is going on in the world," she said. "And the future because we know where everything is going, where we should be in a few years."
Paul Antaki, who has long been a pioneer in the Egyptian fashion industry and brought a major brand, Benetton, into the Egyptian market, said that the current economic situation in Egypt encourages people to embrace local manufacturers and brands.
"We think it's the right time to tell people: here in Egypt without import, you can dress from Egyptian products, fabrics, styles and designers," he said at the press conference. "Everything is around you. Why do you have to look for imported products?"
Industry-leading firm Creative Headz, with 15 years of expertise in fashion events, will co-produce Egypt's inaugural fashion week with Launchmetrics, official partner of New York and Paris fashion weeks.
Fashion in the Middle East is undergoing unprecedented transformations, mainly due to the growth of e-commerce and new government policies, such as Egypt's recent decision to establish a Council for Textile Industries.
Two weeks ago, Dubai Fashion Week, rebranded from Arab Fashion Week, debuted at Dubai Design District and attracted international designers, including Jean Paul Gaultier, Moschino, Iris Van Herpen, Bouguessa, Amato, Bhype, and The Giving Movement. .
Local fashion brands are becoming more popular among Middle Eastern consumers, according to a BoF Insights report. Senior fashion executives are optimistic about growth in the region compared to other areas, as 55 percent said that region will have the most promising development prospects in 2023 compared to 2022.
---
Subscribe to our newsletter
---