5 Brands Keeping Egyptian Crafts Alive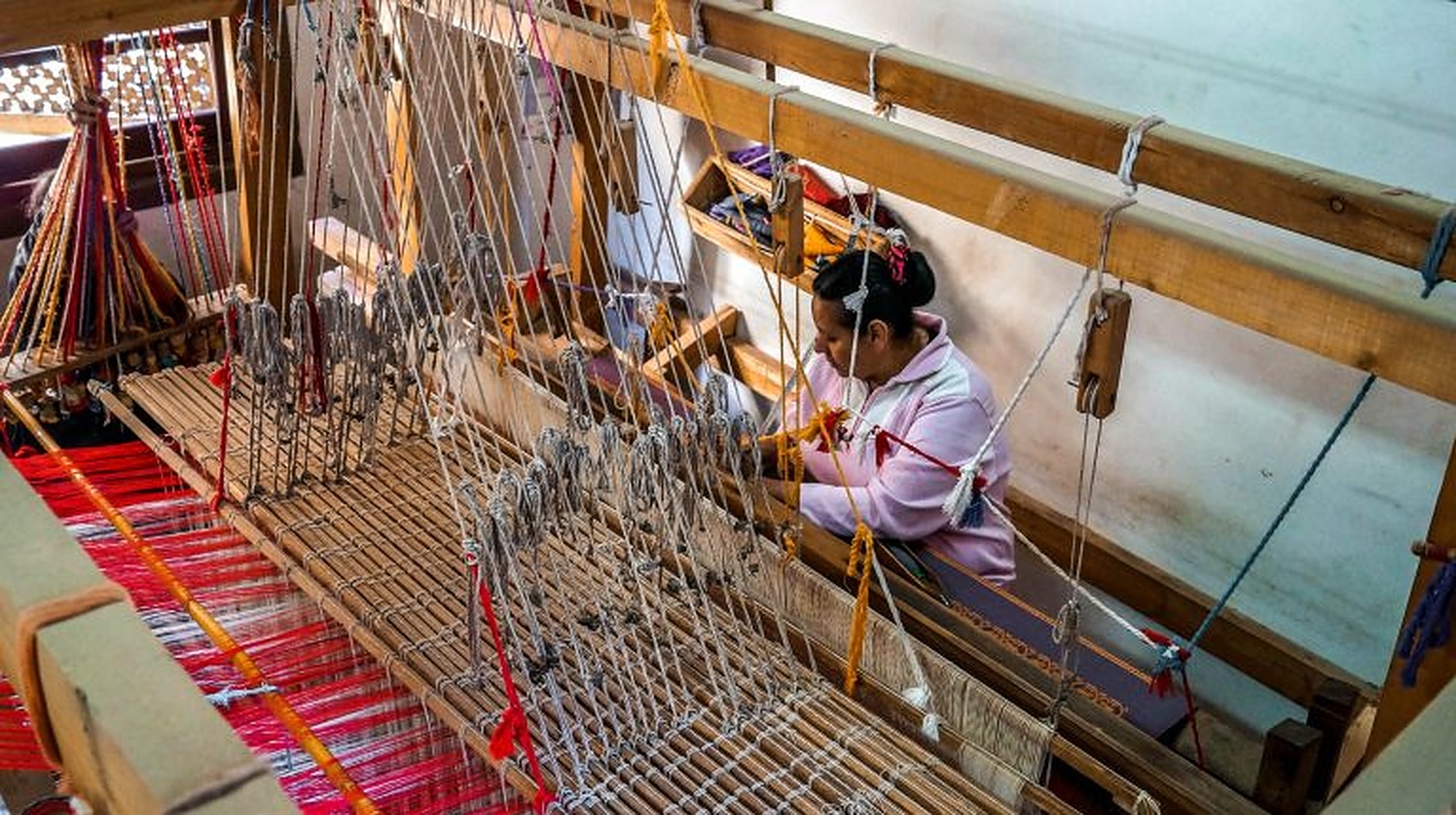 Craftsmanship in Egypt is a long-standing heritage that is passed down from generation to generation. The country's craft practices, whose staples include embroidery and ceramics, tell a rich story of Egypt's heritage. Each region of the country has a unique technique.
In recent years, however, the industry has come under threat. As higher volumes of products are manufactured, at higher speeds, in response to higher demands, craftsmanship has gradually and over the years fallen by the wayside. As a result of the race to extinguish goods at a speed never seen before, traditional techniques that are an integral part of the country's heritage and history are in serious danger.
These changes sparked a new movement of social enterprises and brands that wanted to keep artisan trades from dying. Here are some brands that are actively keeping some of these crafts alive through a concerted effort to give access and visibility to local artisans, and celebrate their craft.
Baddara
Textile practices have long been a staple in the country, tracing their roots to ancient Egypt. Egypt's craft heritage is a cultural tapestry of designs inspired by nature, and life recreated through embroidery and weaving, among other techniques.
Baddara works with women in rural Egypt to design handicrafts made from waste resulting from reeds, semi-plants, palm residue and banana leaves. Founded in 2017, the brand provides marginalized women with a sustainable income and an opportunity to continue mastering their craft. It was started with the intention of reviving the craft of rural embroidery.
Working with over 380 women from different parts of the country, the brand has partnered with a number of entities including the National Council of Women and the Center for Industrial Modernization, throughout its journey.
Baddara products range from bags to home decor, and offer worldwide shipping.
You & PAZ
Thaat is a social enterprise that provides training to artisans to modernize their craft, while its sister company PAZ Cairo is a brand that celebrates craftsmanship and cord embroidery by designing intricate caftans inspired by mamluk-era techniques. Some of the kaftans produced by PAZ are made by artisans and women who work with Thaat.
Thaat, who also works with artisans, seeks to promote the work of local craftsmen and artisans while ensuring fair wages are paid.
Killim
Although the craft of kilim rugs can originally be traced back to Turkey, it has its roots in the tapestry tradition of Egypt. In Egypt, the kilim weaving technique gained popularity in a small village called Fowwa on the west bank of the Nile Delta. Fowwa is a village that once saw bustling workshops producing handmade kilim rugs. As tourism declined, and mass production took off, the number of workshops in the village declined, going from 2,000 to 200 in 2016.
Kiliim is the social enterprise that is reviving commerce by bridging the gap between the ordinary and the modern. It does so by working with artisans — providing them with a fair wage — to keep a staple of Egyptian craftsmanship alive by bringing it into the 21st century and giving it a modern twist. Kiliim also aims to draw attention to the village that has practiced the technique for a long time.
FUFA
FUFA is an Egyptian clothing brand that designs a range of items from swimwear to dresses that embody the bohemian spirit. He has a holistic approach in that his pieces, which are inspired by various destinations around the country, are made from sustainable sources. Craftsmen trained in dying techniques such as looming and weaving also carry out the manufacture. Some of the staff they work with are women and girls who use machine sewing, and traditional practices to make hand-embroidered pieces.
Fair trade Egypt
A member of the World Fair Trade Organization (WFTO), Fair Trade Egypt is a social enterprise established in 1998. Carrying a range of ethical home accessories and decorations, it provides sustainable income to artisans by granting exposure and development services to them. 90 percent of the artisans they work with are women who are trained in a number of artisan crafts that are cornerstones of Egypt's heritage. These include weaving, embroidery, cross-stitching, and looming, among others.
---
Subscribe to our newsletter
---